Simple Handmade Furniture Hardcover 2001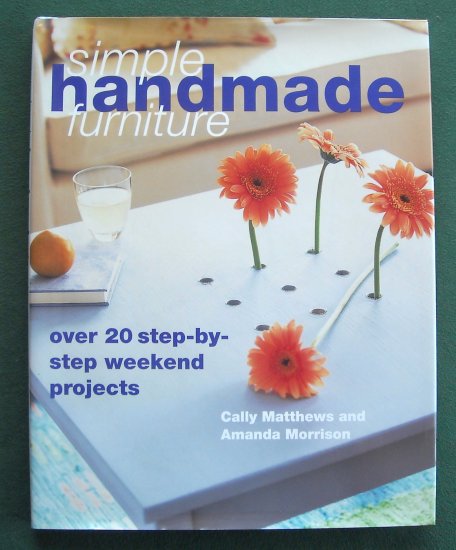 Only 1 available
Details
Shipping: USPS calculated - check
Condition: Used
Simple Handmade Furniture.
Over 20 Step By Step Weekend Projects.
By Amanda Morrison and Cally Matthews.
ISBN: 1-57145-330-X
Publisher: Laurel Glen, Inc.
Format: Hardcover.
Illustrated.
Size 8 5/8" X 11 1/4".
Pages: 127.
Copyright: 2001
Please look at the pictures closely for condition and details and feel free to contact me with any questions.
Excellent Condition, Like New. (Pre-Owned).
Sold "AS IS".
29 - 0907024.

.