Leviton decorative seascape toggle switch plate cover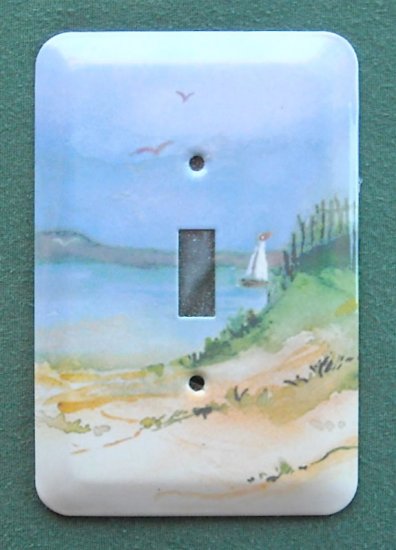 Only 1 available
Details
Shipping: USPS calculated - check
Condition: Used
Leviton cover plate.
Metal toggle switch plate cover.
Colored designs that cover the entire switch plate surface with matching screws.
Size 3 1/2" wide and 5 1/4" tall.
Excellent condition. (NIB, but Pre-owned).
Please look at the pictures closely for condition and details and feel free to contact me with any questions.
Sold As-Is.
110-756.